Linda Peavy, the owner of LiPav Consulting, LLC, is offering virtual free grant writing training for organizations needing to increase their fund development.
She launched her company in 2008 as an avenue for providing marketing communications to nonprofits and faith-based organizations.
In 2009, she was asked to lead a nonprofit and quickly realized that grant writing would be necessary to keep the organization afloat. From this opportunity, her focus on providing funding services to other nonprofit organizations began.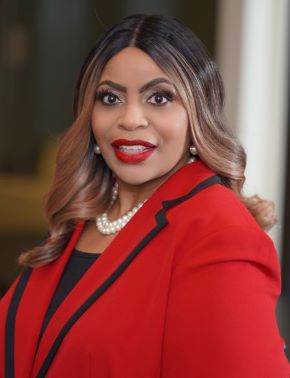 LiPav Consulting, LLC has written grants and business development funding totaling over $17 million.
Her area of specialty includes educational institutions, charter schools, and faith-based organizations, even though she has helped secure funds for youth-based organizations, ex-offender programs, workforce development, veteran organizations, and more.
Knowing that many nonprofits, especially small entities, rely upon grants to survive, Linda wanted to extend her expertise to as many organizations as possible and give back to the community. She created the LiPav Writing Academy to provide resources for those who cannot hire a professional writer.
To further help organizations in need of basic grant writing skills, Linda is offering a free webinar. Crush Basic Grant Writing: 3 Key to Success is designed to enable both nonprofit and small business leaders with the writing skills to meet fund development goals. Whether a novice or experienced fund developer, the free webinar will offer helpful guidance.
Crush Basic Grant Writing: 3 Key to Success covers learning WHAT to write that showcases an organization's services. Participants will learn HOW to write a grant that positions the organization as the best candidate. A few fund development trade secrets will be provided to help any group get their grant application noticed.
The free webinar, Crush Basic Grant Writing: 3 Key to Success, will be held Saturday, December 11, 2021, online at noon to register. A paid, in-depth online course, Grant Writing for Non-Writers: Keys to Winning Grant Proposals is available. For more information on LiPav Consulting, LLC, visit Lipav.com
A native of Cleveland, Ohio, Linda is the owner of LiPav Consulting, LLC. The company has worked with clients providing marketing/communications from the Miss America Organization to the Biden for President Campaign. Grant writing dollars have been secured for diverse nonprofits and small businesses in a wide range of areas.