A wedding dress is the most important fashion purchase in a woman's life, with many spending over £1000 for the perfect outfit. When shopping at a wedding boutique, high street or designer, the bride-to-be has a stunning selection of gowns to choose from. As long as she likes white of course. A wedding gown symbolises many things to a woman on her big day – but is white really the colour that represents the modern bride?
What's with White?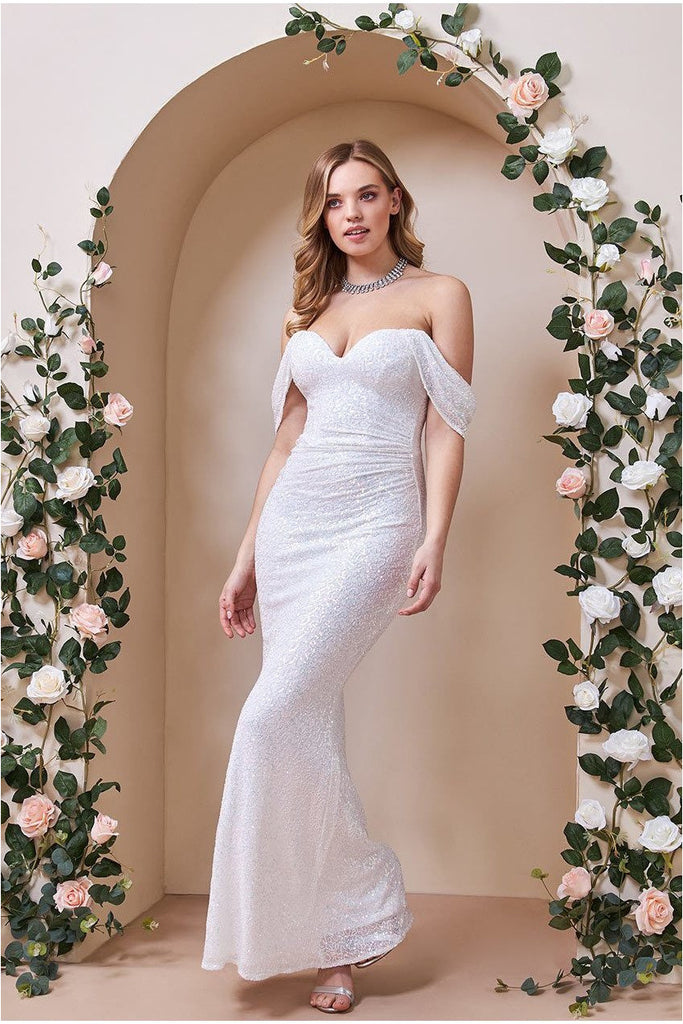 White is almost universally considered the colour of purity and virginity, so it's unsurprising that in the past brides were expected to display this prized purity at the moment they passed from being their father's property to their husband's. It implied a trade of untouched "goods" and, while we still maintain some of these outdated traditions ("who gives this woman to be married?"), surely it's past time that we move away from such patriarchal connotations. What if women could leave this symbolism in the past along with the outdated idea that a woman's value is measured by the social construct of virginity?
The Way of the West
The omnipresence of Hollywood movies and their fairytale weddings have influenced us to such an extent that the white wedding dress is the international symbol for a bride, literally whitewashing many other cultures & traditions from around the world. Red is a popular choice in many countries, but traditional wedding dresses can be found in every colour under the sun. Isn't the monopoly on white wedding dresses a little out of date in our multi-cultural society? Surely it shouldn't be so difficult for a modern bride-to-be to find a gown that represents not only her personal style, but also her culture?
Bucking the Trend
Despite what Disney would have us believe, the white wedding trend is relatively recent in the wider scheme of things. It's generally accepted that the fashion for white gowns was started by Queen Victoria at her wedding in 1840, at which she bucked the trends of the time to wear a pure white gown. Rather than her virginity, she was displaying her wealth – white is an impractical colour, difficult to keep clean – and by wearing white she was showing that she could afford to wear a gown just the once, never to be worn again. Today, the wasteful practices of the fashion industry take a heavy toll on our environment, and many consumers are choosing to use their fashion purchases more sustainably by making sure that they can wear them again and again. Traditionally a wedding dress was designed to be worn just once, but the modern bride is looking for something that won't sit at the back of her closet for years to come.
Always the bridesmaid never the bride?
Bridal boutiques are unlikely to change up their offering any time soon, so where's a girl to shop for wedding dresses outside the traditional colour scheme? Bridesmaid dresses may offer the answer. Now a world away from the famously ugly, shiny polyester creations of the 80's, bridesmaids dresses today often have the same look and feel of a wedding dress, only in a huge range of colours. They also tend to be notably more affordable and, given the right event, can be worn again and again. This wedding season is set to be one of the most memorable in our lifetimes as couples race to get hitched after 2 years of lockdowns and cancellations. Let's hope that this year's wedding dresses will be just as memorable – for all the right reasons.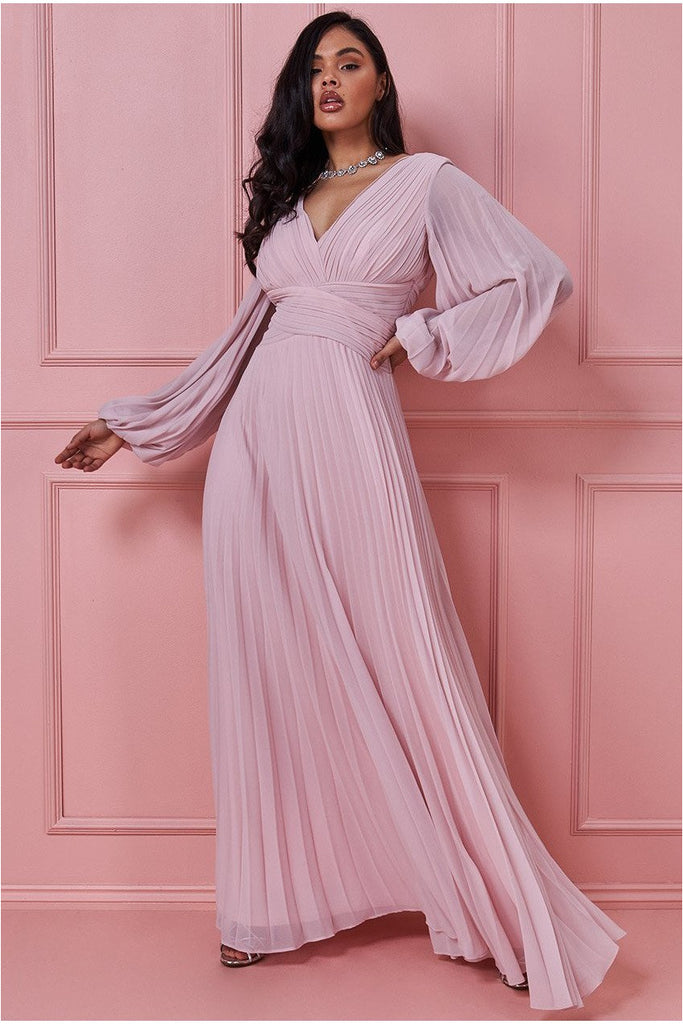 Balloon sleeves are one of the biggest wedding trends of 2022 and this delicate blush design is one of the most popular looks from our pink bridesmaid dresses collection. This timeless look would be perfect for a bride looking to exude romance on her big day, and with diamond accessories and a huge bouquet of pale pink peonies the look would be complete.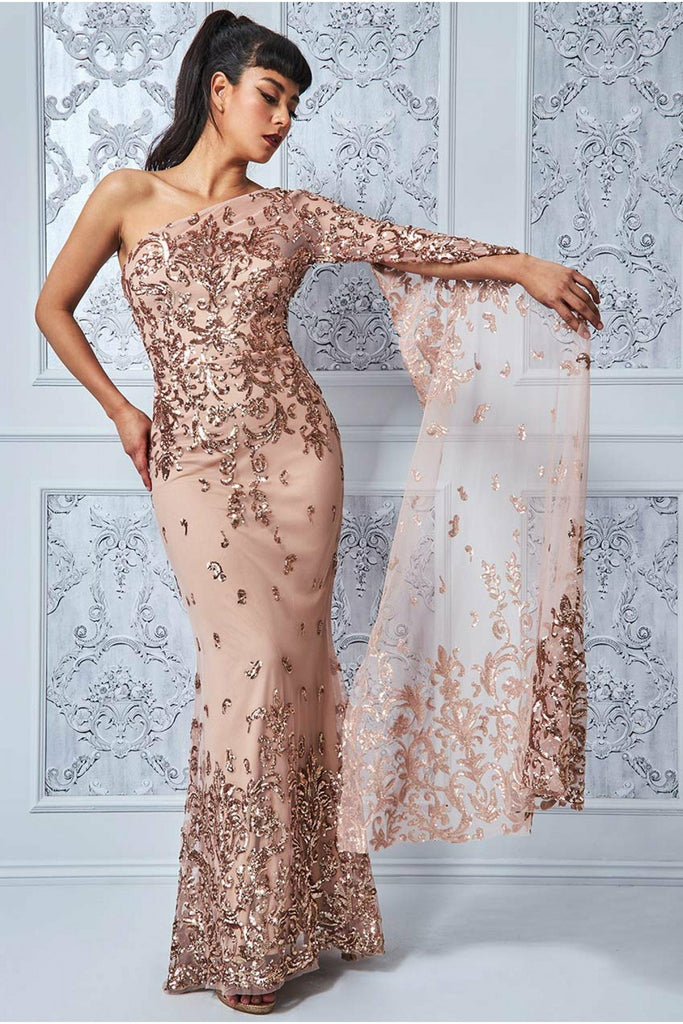 Champagne is the new gold and the perfect colour choice for brides looking to sparkle. This stunning embellished gown in chiffon and sequins is showy enough for even the most fairytale wedding, yet could be worn again at a special event, anniversary or party over years to come.
In many cultures, red is the traditional colour for brides, signifying everything from joy, to honour, to passion and success. This elegant off the shoulder gown with corset bodice and fishtail skirt ticks all the boxes trend-wise for 2022 and is the perfect choice for a bride sure of her place in the world.