ANEGADA is launching their first collection of luxury beach and resort wear which celebrates the ancient craftsmanship of Indian hand block printing.
After travelling to India during their university summer holiday, founders Sophie Quinn and Joy Timmer fell in love with the block printing technique synonymous with the region of Rajasthan. After graduating university and working in the luxury sector, they soon realised there was very little that was sustainable and unique about the luxury fashion world, bored by the muted tones and dulled down designs so often used.
"We first dreamt about building our brand during our travels to India in 2018, the time we first witnessed the true magic of block printing. Blown away by the colour, technique and utmost care placed into this tradition, we really wish to share it with the world – keeping this beautiful, artisanal craft alive."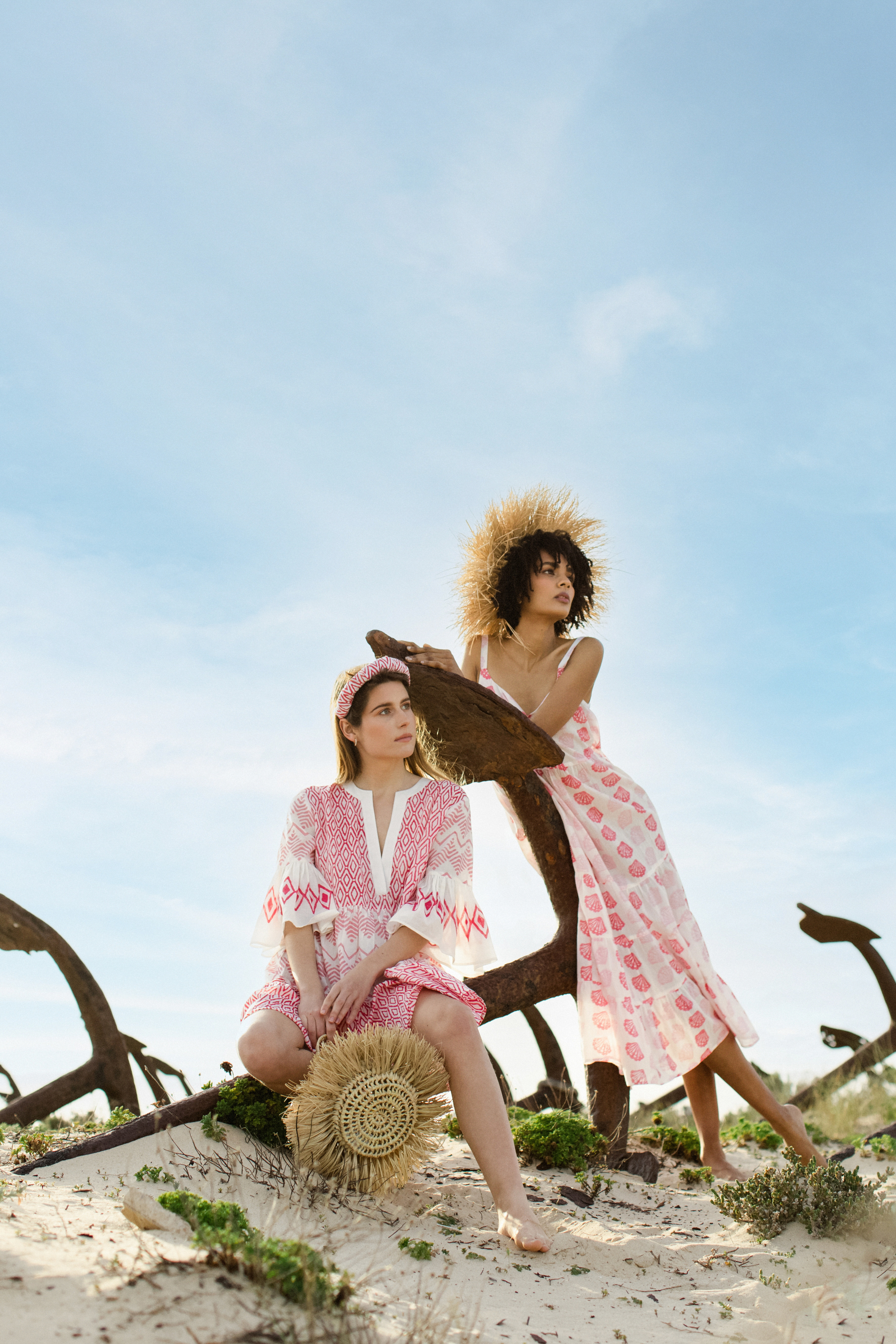 Luxury fashion is churned out on mass every season to meet the current trend. The idea that something is fashionable for only one season is totally unsustainable and is something we need to change our mindsets on. ANEGADA embraces the cherish forever ethos. Slowly crafted from quality materials, each dress is thoughtfully designed to be worn year after year, vacation after vacation.
Despite the pandemic and living miles apart: Joy on the beautiful coast of the Algarve, Portugal and Sophie in the seaside corner of Cornwall, England; they took the opportunity to create a sustainable luxury beach brand, two words which don't often go hand in hand!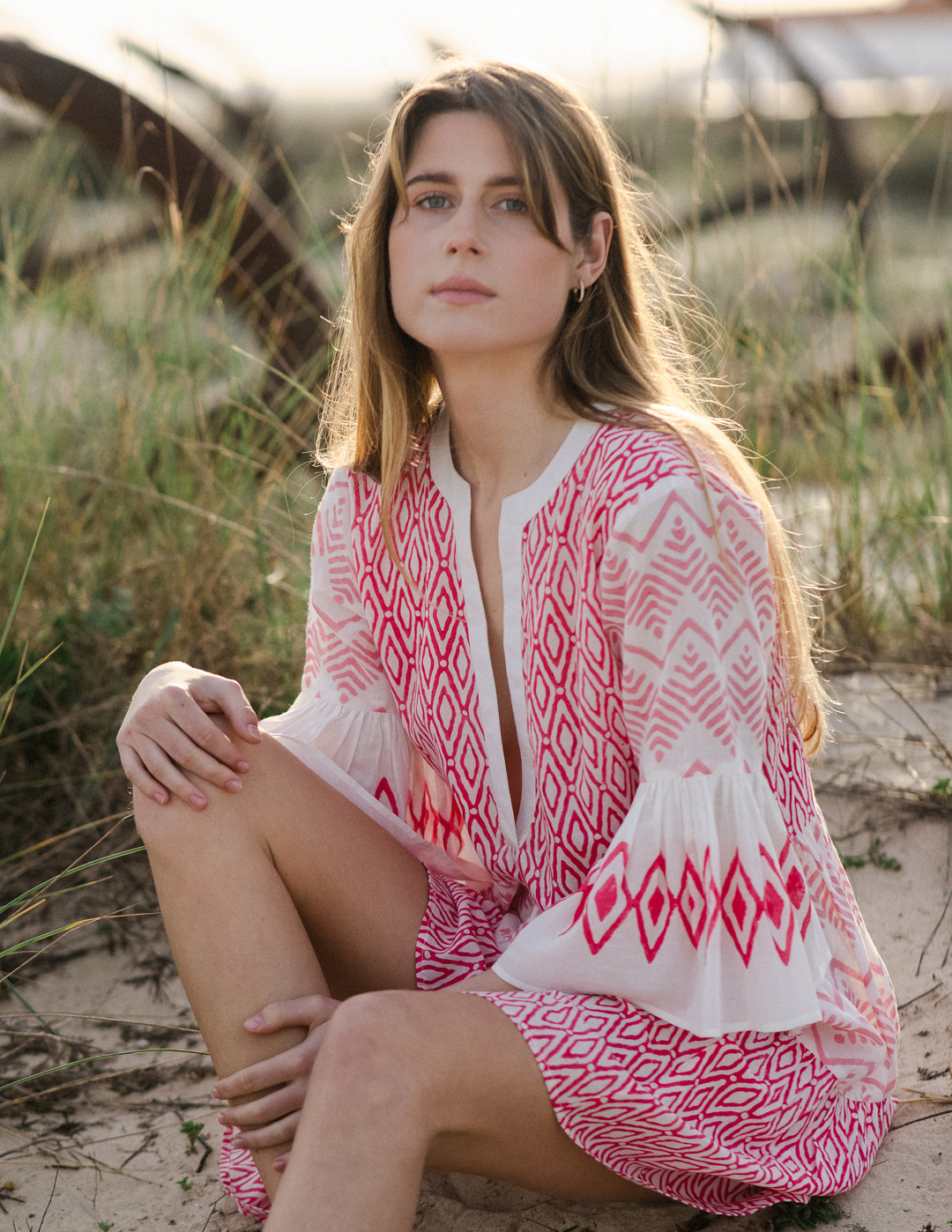 Block printing often uses traditional designs, but ANEGADA brings about a fresh and modern twist to this craft. Each garment is made by hand, so not one will ever be the same. The use of natural materials was of utmost importance, which is why each piece is made from certified organic cotton and, if buttons are required, these are made from shells. The idea being, if a piece reaches the end of its life, it can be placed in a compost heap to decompose naturally.
"The heart of Anegada has been, and forever will be, quality of materials, vibrant colour and artisanal personality – with sustainability always coming as standard. We wanted to capture the rich, endearing culture of India in a way which celebrates its beauty – vacation wear dressing, meticulously designed with both luxury and comfort in mind."