The first online holistic menopause clinic is now open, offering women a range of options in Menopause Care. Liberty Health Clinics aims to reach women around the country struggling with symptoms of menopause.
Founded by GP and Menopause Expert, Dr Uddin, who was shocked at the number of women being refused help, it aims to help bridge the gap for women with lack of understanding from their doctors.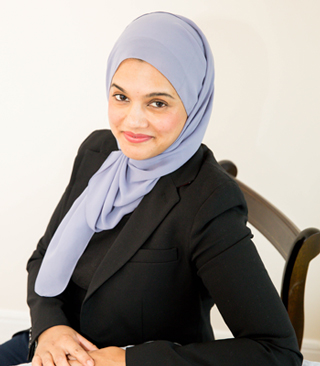 "Not all women want or can have HRT (Hormone Replacement Therapy). Many come to me seeking safe, natural alternatives, but want to be able to opt for HRT if they need it. They need a space where they can be listened to and have their risks discussed," says Dr Uddin.
The team of doctors, nutritionists, and psychologists at Liberty Health Clinics offer evidence based options. With nutrition and lifestyle at the forefront of their ethos, their doctors have further training in Menopause Care to prescribe safe and regulated HRT when needed. Their carefully selected partners offer safe alternative therapies such as acupuncture and herbs, and offer holistic solutions.

"Many women refused HRT by their doctors for conditions such as high blood pressure, migraines or a family history of breast cancer, can be offered HRT safely, by our doctors trained in Menopause Care. For others we look at alternative, effective options. Some women may need a combination of disciplines for optimum relief," explained Dr Uddin.
The symptoms of perimenopause and menopause, such as mood change, anxiety, joint pains, and hot flushes can come on insidiously for many women, with many attributing their symptoms to stress. With women spending on average a third of their lives in perimenopause and post-menopause, Liberty Health Clinics addresses the health risks that increase at this time, such as heart disease, osteoporosis and dementia. 1 in 10 women give up working due to their symptoms, a statistic that Liberty Health Clinics would like to see change in the near future.