Treehaus LA has Kamala Harris items that are flying out the door, come in and check out our VP Harris goodies made by cool small batch makers. They even have cool Joe Biden Stuff!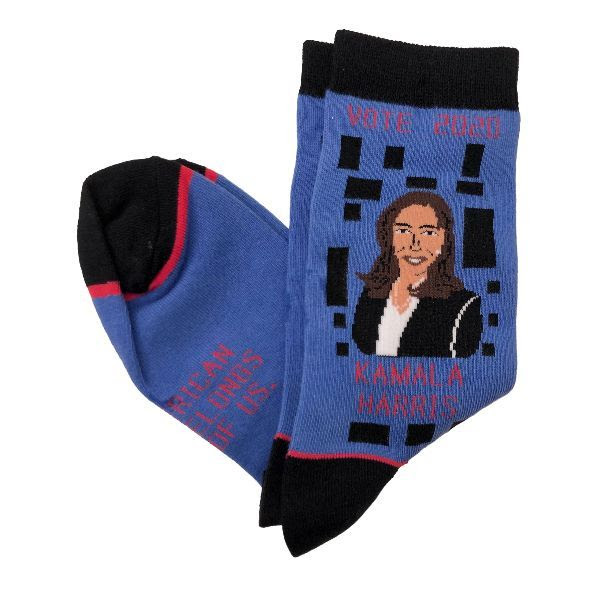 Check out the K is for KAMALA kids T Shirt, Kamala Harris Socks, Biden Harris mens crew socks and the Kamala Harris Action Figure.
They also have printfresh pajamas! come check it out! Here is what was in the  NY POST wrote on Jan 26 2021!
Sock it to me?
Vice President-elect Harris — and her socks — are going viral on TikTok after Harris' niece Meena shared a short video of her aunt.
The video shows Meena Harris — a former senior executive at Uber — giving Kamala Harris a peach-flavored mint — with the joke writing itself.
"Auntie. I got you a gift," she said, while Kamala Harris looked on cross-legged in a chair. "Im-peach-mints"
The video cuts off as the future vice president bursts out into laughter.
The video has racked up more than 25 million views among the kids on Tik Tok, with Meena Harris also cross-posting the item to Instagram and Twitter, according to Glamour.com
The California senator's socks came in for particular praise. The blue and white threads from Gumball Poodle read "The Future Is Female."