Elegant and timeless collection, exquisitely crafted from the finest natural fabrics, along with a personalised shopping experience and customisation options to meet the needs of the modern conscious luxury consumer.
SAFIRO is a new sustainable luxury brand for women with passion and purpose, based in London. Classic yet contemporary clothing inspired by art and nature and designed to slay the boardroom and the boardwalk with equal fervour.
Drawing inspiration from Sapphire, the brand's vision celebrates the multifaceted nature, inner strength, and beauty of womenkind.
SAFIRO's initial range includes around 30 sophisticated garments, hand-crafted from the finest natural and noble fabrics: cashmere, silk, and fine wool. The designs are classic and contemporary, yet with a unique feminine cut and edge.
The brand offers three lines, curated to fit the demanding lifestyle of a modern woman: chic business and daywear, artisanal cocktail dresses and glamorous evening wear; memorable, luxurious and timeless.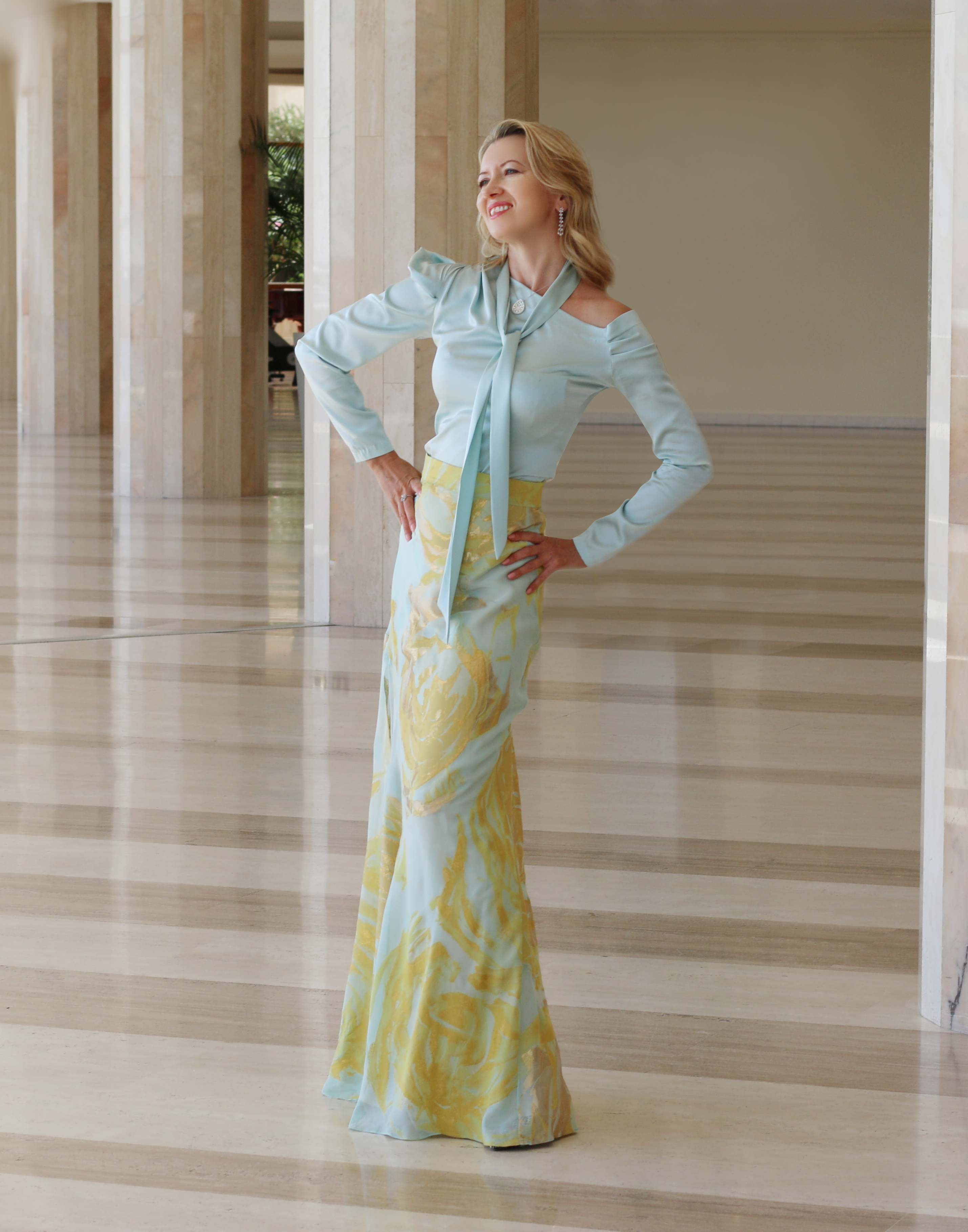 Our focus on quality rather than quantity: meticulously hand-crafted by artisans in London, with sumptuous cashmere coats and lightweight tweed jackets taking approximately 25-30 hours to make. What's more, all garments are lined with silk satin for more comfortable wearing and luxurious finish.
The collection is predominantly seasonless, moving fluidly between summer and autumn, into winter. While some sizes are available to purchase straight away, each garment is made-to-order, with only a two-week lead time and a possibility to have complimentary adjustments.
The collection can be viewed online or during a one-hour personalised visit to Nicola Donati Luxury Style Retreat, in the heart of Belgravia. Clients can touch and try the couture quality of each garment firsthand, have their measurements taken, and receive complimentary styling advice.
SAFIRO's Founder, Yulia Shirokova, is an entrepreneur and executive consultant based in London. Yulia was born in Siberia and from there has enjoyed a successful international career. She has been designing and making clothes since she was 12. She saw the need for a curated luxury, conscientious brand with an eye for aesthetic and the environment, which brought her to create her collection.
'My passion is to make women who wear SAFIRO garments feel confident in achieving their most ambitious dreams and yet feminine and elegant. At SAFIRO, we create thoughtfully, taking care of every detail and tailoring every garment, so that when our clients wear it – they feel it was created specially for them,' said Yulia.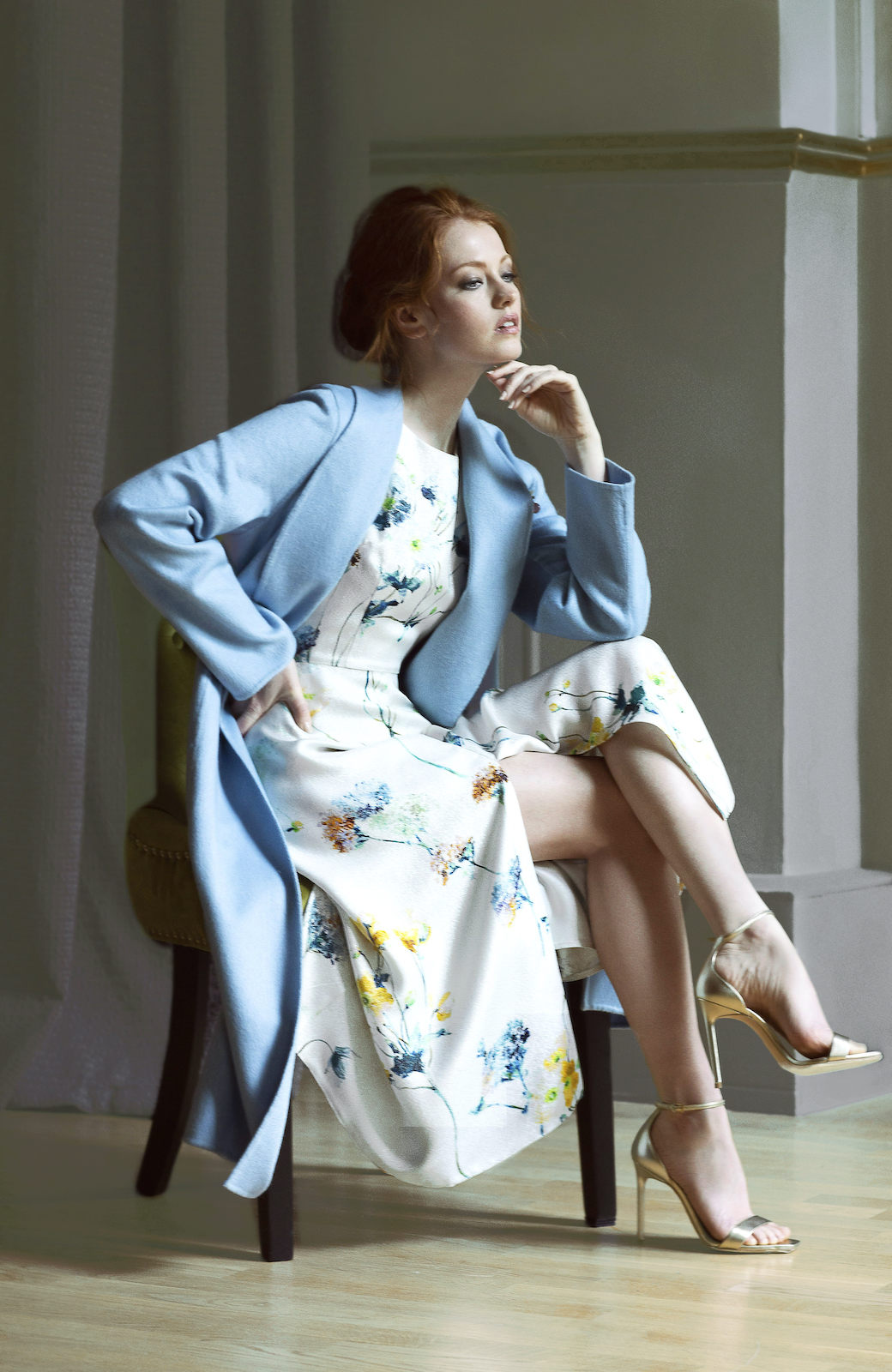 SAFIRO's passion for the environment is as great as the passion for beautiful clothes. The brand has a transparent supply chain and uses ethically made natural fabrics and materials from Italy and France, London-based made-to-order production, and committed to zero waste. In addition, through the Ecologi project, SAFIRO plants trees with every client order, thus supporting forestry programs worldwide.
From the sweeping steeps of Siberia to Belgravia, SAFIRO was born of the inner strength, hard work, enduring love of fine fashion and a drive to empower women.
The pandemic was a moment of reflection – the brand is already gaining momentum and has won praise and prose from numerous publications, including Royal Monaco, Luxury London, Belgravia Magazine, We Select Dresses, ISO Luxury, Club Vivanova, and Flavoured.it.
SAFIRO invites all interested parties, including Stylists, Journalists and Influencers to view the collection at Nicola Donati Luxury Style Retreat in Belgravia and is looking for collaborations with brands with similar ethos in the luxury lifestyle and creative industries.