Solar power has taken the worldwide stage. Increasingly, companies around the world are looking for ways to reduce their dependency on traditional forms of energy, including oil, coal, and natural gas.
As such, they're turning to alternative power sources, including solar. While some countries are investing heavily in the process, others have yet to catch up.
What countries use solar energy and where is the global carbon footprint heading? Around the world, solar power is becoming more accessible than ever before. Once isolated to the elite, the price of PV panels has dropped so much over the past decade that homeowners and small business owners alike are starting to look at it as a real, valuable source of alternative energy.
Today, we're breaking it all down and sharing the answers you need to know.
Italy
Italy is a country that has long relied on foreign exports to power its commercial and residential utilities. However, it has made major strides over the past 10 years.
On April 1, 2022, Italy's largest utility, Enel, signed a major grant deal with the European Commission. The plan is for Enel to scale up its solar panel gigafactory that it currently owns and operates in Sicily.
When complete, the upgrade will make the gigafactory Europe's largest and most prominent manufacturer of bifacial photovoltaic (PV) modules. These are special PV panels that produce power not only on the top side but also underneath.
Another reason why Italian homeowners are embracing solar power? In Italy, there's an impressive government program that offers a personal income tax deduction for those who make the switch. These homeowners could receive a tax break equal to 50% of the expenses incurred in transferring their utilities to solar.
China
Any list of countries that use solar energy must include China near the top. In fact, China takes the top designation as the highest solar energy producing country. The country's solar market accounts for 27% of the entire world's solar installations.
While this is impressive, its total market share is starting to decline as other countries look more seriously at solar initiatives. Back in 2017, this same market share was much higher, at 51%. Yet, this doesn't mean it's on the decline.
In fact, in 2020, China more than doubled its construction of new wind and solar power plants, adding 48.2 gigawatts (GW) of solar capacity. Much of this growth traces back to giant solar farms installed throughout China, which supply power to local utility companies. While these plants started small, satellite images show that they've grown tremendously over the past few years.
This is a smart move, as the country is also recognized as emitting the most greenhouse gas in the world. Like Italy, it also has its sights set on an even larger solar expansion.
At the United Nations General Assembly in 2020, Chinese president Xi Jinping declared that the country plans to achieve carbon neutrality by 2060. To reach this goal, carbon emissions must peak before 2030.
Understanding the timeline is tight but the need is immense, China even announced that it plans to expand its Nationally Determined Contributions (NDC) for 2030. Countries participating in the Paris Agreement had to agree to set NDCs, which outlined their post-2020 climate actions.
In the announcement, Chinese leaders shared plans to lower its carbon emissions per GDP unit by more than 65% from the level set in 2005. The country also plans to increase its share of non-fossil fuels at an increase of around 25%.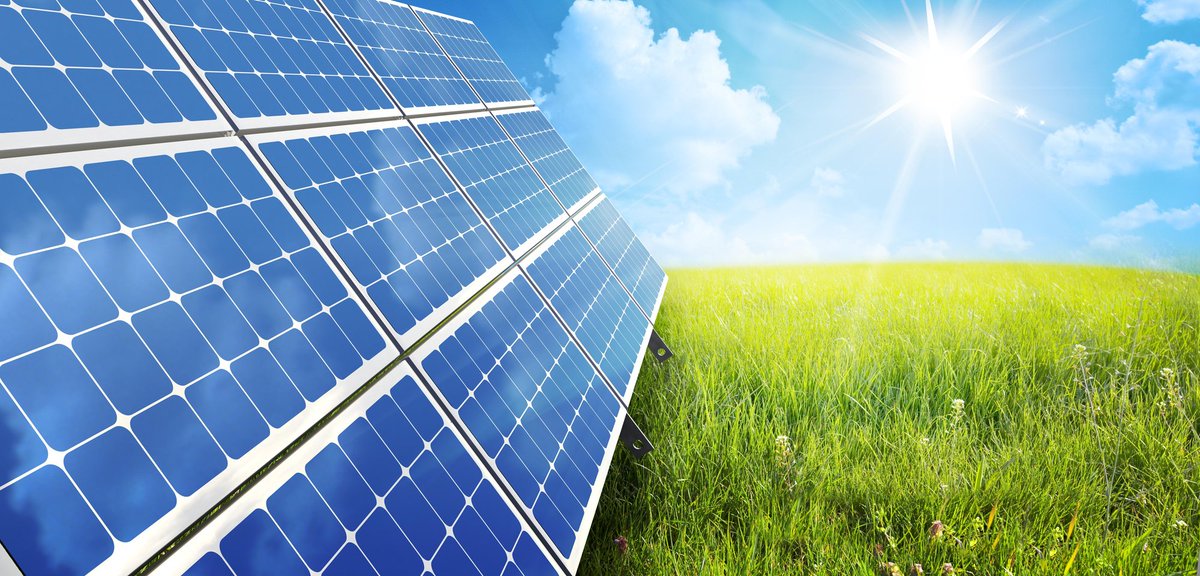 India
India is one of the best countries for solar energy initiatives. Over the past decade, the country has come a long way in reducing its dependency on traditional fossil fuels and embracing other forms of power.
The Indian government is working toward a goal of enabling 450 GW of renewable energy by 2030. Experts predict that solar will be at the forefront of this movement, as well as wind energy.
While this is an impressive goal, the country will need to make some major progress to meet it. To date, India has a total installed solar capacity of around 47.4 GW, adding 4.4 GW in 2020 alone. Yet, there's evidence that points to its ability to generate even more.
Across India, you will find a total of 42 solar parks. These parks include land that has been specially set aside for use by solar developers.
In January 2021, the country's Ministry of New and Renewable Energy announced that there are current plans to add 23.87 GW of solar to the country via park-sponsored projects. Currently, 36.03 GW of solar energy projects are taking place.
United States
According to the U.S. Energy Information Administration (EIA), around 3% of all U.S. electricity came from solar power in 2020. However, the EIA claims that this number will jump dramatically over the next 10 years, with a projection of 20% by 2030.
Much of this growth will be attributed to the rise of small-scale solar. This industry is focused primarily on powering residential homes and small businesses. Companies like blueravensolar.com are making these installations accessible, simple, and effective.
Back in 2011, small-scale solar accounted for 68% of all U.S. solar electricity. By 2050, the EIA anticipates that number will rise to 78%.
While this is an impressive figure, large-scale solar is catching up. Over the past 10 years, the cost of acquiring solar panels has dropped dramatically, making solar initiatives more economically feasible for large businesses and corporations. In addition, the existing federal tax credit offers companies an even bigger break for transferring their utilities over.
Known as the Investment Tax Credit, this credit was extended in December 2020. Any commercial solar systems that commenced construction between 2020 and 2022 received a 26% credit. Any systems commencing in 2023 will receive 22% and those commenced in 2024 or afterward will receive 10%.
Germany
In 2004, Germany hit an impressive landmark. That year, the country became the first to install a collective 1 GW of installed PV capacity. Around Germany, there are 40 individual power stations. Of those, 27 stations have the capacity to produce more than 20 megavolts (MV) of power.
At some of the largest solar stations, facilities can produce more than 100 MV of power. Like other countries on this list, Germany is offering incentives to residential and commercial customers interested in going solar. For more than 20 years, it offered "feed-in-tariff" programs, which sought to make the cost of solar power more affordable.
These programs set a fixed cost for renewable energy, including solar, wind, and biomass. They were initiated back in 2000, at the same time as the country's Renewable Energy Act (EEG). In response to the program, early adopters offered to put solar panels on their roofs or turn their land into a solar park.
Yet, as of 2021, a significant number of plants established under the EEG were at risk of closure. As a result, the feed-in-tariff programs are also going away. Thankfully, this doesn't mean that solar adoption in Germany is on the decline.
The country continues to expand its overall solar capacity and has a target to become carbon neutral by 2045. Between 2020 and 2025, the solar energy market in Germany is expected to grow by a CAGR of more than 6.12%.
Japan
When asking "What country uses the most solar energy?" we must mention Japan. This country was one of the earliest adopters of solar, making moves to implement it as far back as the late 1990s. Their interest in the market rose sharply following the Fukushima nuclear plant disaster in 2011.
After that experience, Japan doubled down on its commitment to solar power. The country made plans to double its availability of renewable energy by 2030.
Today, Japan is a global powerhouse in the solar energy, ranking near the top in terms of total solar power production. In addition, it's also leading the way in solar manufacturing technology.
In 2019, Japanese facilities produced more than 45% of the PV cells sold around the world. This capacity is made possible by strong government programs and initiatives designed to encourage solar adoption across the residential and commercial sectors.
From subsidizing installation costs to adapting their installation policies, these leaders are looking for ways to make solar more attractive to on-the-fence investors. You'll also find more than 30 solar power stations around the country, including one that stands out above the rest.
Known as the "Solar Ark", this power station is more than 300 meters wide and 37 meters tall. It includes more than 5,000 PV panels that are capable of producing 530,000 kilowatt-hours (KWh) of solar power per year. Its maximum system power is 630 kW.
The Solar Ark is supported by four pillars that weigh a collective 5,000 tons. Researchers explain that this one facility saves Japan the equivalent of 7,145 cans of kerosene per year, which equals around 128,610 liters.
What Countries Use Solar Energy? Learn From the Leaders
When asking what countries use solar energy, it's important to look at the total solar output, as well as the number of solar farms and plants located in each region. Even countries with small capacities now have made plans to increase their solar production in the future.
If these goals come to fruition, it could shift our global economy toward a more sustainable and renewable future. In the meantime, we're here to keep you updated on the latest news and events. Check out our Lifestyle section for the informative guides you need.