A fifth of UK adults (20%) have admitted to never cleaning their jewellery – including watches and rings – according to latest research from luxury UK jewellery retailer Goldsmiths.
Most UK adults also don't remove jewellery or watches when baking and cooking (69%), whilst doing DIY and decorating (68%) and whilst at the gym or when working out (66%), potentially leading to a build up of residue, dust and germs.
Of those who have cleaned their jewellery, just one in ten (9%) opted to take their beloved pieces to a jewellers to have them professionally cleaned, with almost two thirds (63%) choosing to clean items themselves, at home.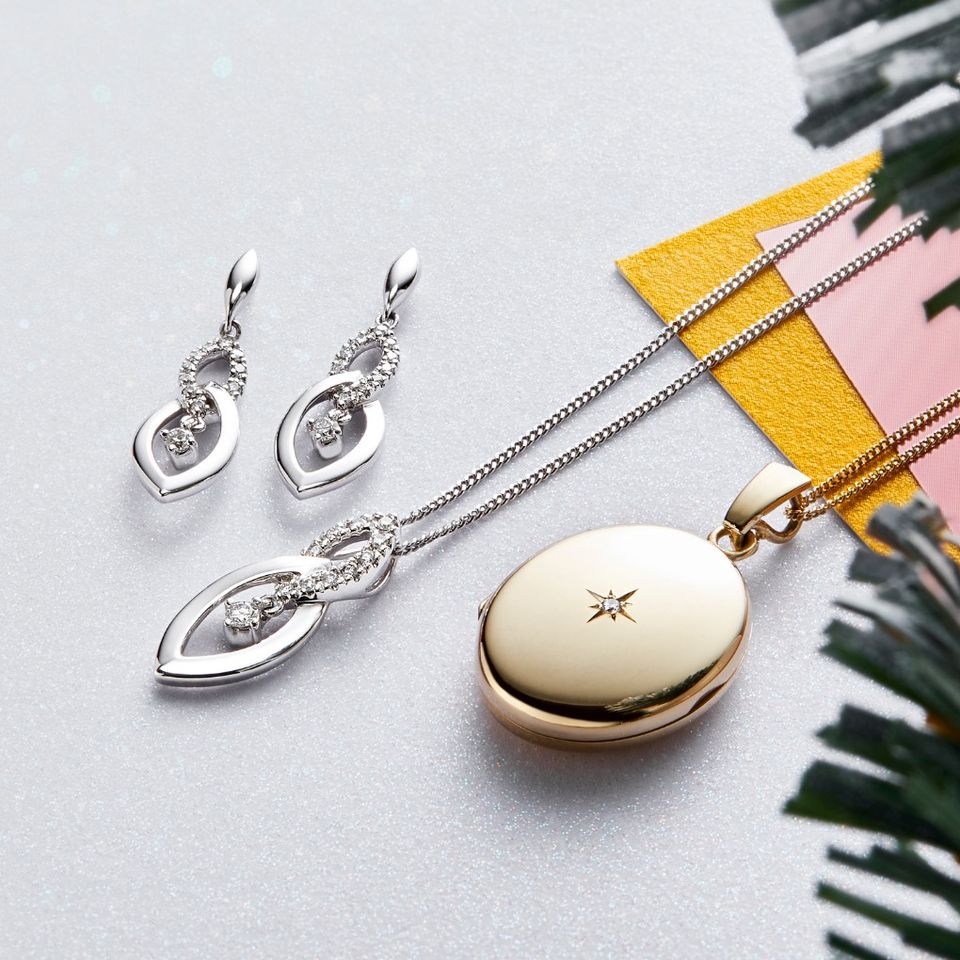 The most popular at-home jewellery cleaning method was wiping with a soft cloth (23%), closely followed by a simple mix of soap and water (15%). Just over one in ten (12%) had used specific care jewellery care products.
Other DIY cleaning methods involved using items found around the home, including Coca Cola, spirits such as gin, and toothpaste. But which ones truly work, and which ones should be avoided at all cost?
Tomato Ketchup – Surprisingly, this household favourite can actually help to shine up your silver products. However, leaving it on your jewellery for longer than five minutes is likely to cause damage due to its acidity levels, so approach with caution.
Toothpaste – Yes, this one actually does work and can be used on pretty much every item – minus pearls – found in your jewellery box. Simply rub them with a soft bristled toothbrush. Ensure you wash off all residue once cleaned.
Coca Cola / Soda – Whilst in theory, yes, you can use Coca Cola to clean metals, it can also be used to strip paint or take the rust off metals, and as such, can be pretty abrasive when used on your jewellery if left for too long and not rinsed thoroughly after cleaning, so again, approach with caution.
Bleach and Water Mix – No, avoid at all costs. Bleach can be extremely harmful to your jewellery, especially if you get the mixture levels incorrect. In fact, bleach can actually turn your silver jewellery black, so best to give this one a miss.
Whilst cleaning your jewellery at home is typically safe to do and will not damage the items, experts at Goldsmiths advise that it is essential to use the correct products and methods. Failing to do so can lead to damage, which could be may to repair.
| | |
| --- | --- |
| Type of Jewellery | How often should it be cleaned |
| Gold | Once a week |
| Silver | Once a week |
| Platinum | Polish every few weeks, but every 6 months for a professional clean |
| Diamonds | A light clean every 2-3 weeks / a thorough clean every 6 months |
| Semi-Precious Stones | Once a week |
| Costume Jewellery | Once every few months/when it starts to look dull |
| Pearls | Wipe clean after every wear |
Gold and Silver (including rose gold, white and plated pieces) – A simple mix of soap or washing up liquid and water works well for cleaning precious metals. Ensure you use a soft bristled brush such as a baby toothbrush and gently scrub, then wash off residue using water and allow to dry. For silver, use silver polish to give your jewellery that extra shine and to remove any signs of tarnishing.
Platinum – Follow the same steps as for Gold and Silver, but less frequently.
Diamonds – A mix of ammonia and water will help keep diamonds gleaming beautifully and won't cause them any damage in the process.
Precious and Semi-Precious Stones – Although soap and warm water will work a treat when cleaning gemstones such as emeralds, sapphires and opals, the temperature of the water must be much cooler than for cleaning metals or it could crack or damage the stones. As such, opt for lukewarm water when creating your mixture
Pearls – Pearls can be very delicate, however, unlike a lot of other jewellery, they actually get more luminous with wear due to the oils in your skin. You can clean pearls yourself, but make sure you do it gently. It is best to clean pearls with a soft cloth and nothing else. This will remove a lot of dust and dirt that can get trapped in between pearls, as well as help to remove any marks without using any chemicals.
Costume Jewellery – Owing to the often thin layer of gold or silver used for coating, scratches and fading are common when it comes to costume jewellery but there are products you can use to help revive and refresh said items. A mix of water and baking soda applied using a soft cloth or a soft brush can really help to reduce scratching and give your costume jewellery a new lease of life. Toothpaste can be used as a handy alternative.
Watches or Sports Watches (stainless steel or other metal) – Watches typically get a lot of wear but are often overlooked when it comes to cleaning. Whilst you should use water to clean them, it's imperative that you don't use too much and cause damage. Using a soft cloth, remove any initial traces of dust and dirt from the timepiece, then dab a soft cloth or soft bristled brush into lukewarm (never steaming hot) water mixed with a drop or two of washing up detergent, and clean down the face and strap. You can then wipe down the watch, and if preferred, lightly spray the item with glass cleaner to give it added shine. For luxury watches, the experts at Goldsmiths recommend taking your watch to a professional cleaner to carry out a thorough service at regular intervals.
Sports Watches (rubber) – Sports watches are growing in popularity but cleaning them requires a slightly different approach to a metal watch. Notably, you should never use detergents or soaps to clean your sports watch with a rubber strap, instead opt for a non-abrasive, lint-free cloth dipped only in water (if necessary) and dry once clean.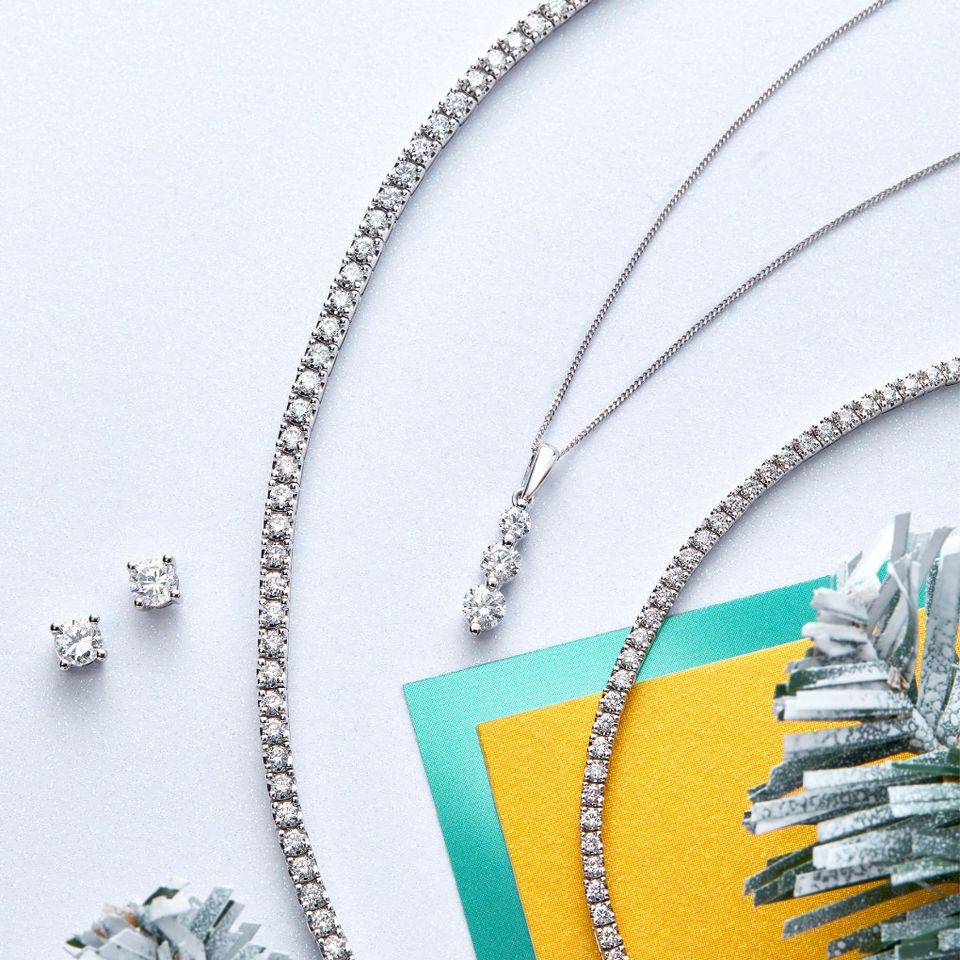 Of course, there are jewellery care products that have been specially designed with each jewellery type in mind as well. Experts advise that these are certainly worth the investment to ensure the longevity of your items of jewellery.
Craig Bolton, Executive Director from Goldsmiths commented on the findings
"From watches to engagement rings, our jewellery pieces are often some of our most prized possessions and as such are privy to plenty of wear and tear owing to our busy lifestyles. Despite this, they can often be some of our most overlooked items when it comes to cleaning.

"To ensure the longevity of jewellery and keep tarnishing and scratches to a minimum, it's imperative it is that you keep up with a regular jewellery cleaning regime which should be undertaken more frequently than a lot of UK adults had admitted to doing, whether done at home, or making use of a specialist jewellery cleaning service to do the cleaning for you.

"This will not only assist with keeping your favourite pieces clean, but also helps to ensure the longevity of your jewellery and will keep them looking their most beautiful if cleaned with the right tools and equipment."