The ultimate makeup kit for the 'flawless face' has finally landed and we couldn't be more excited. From lipsticks and primers to the ultimate 'Perfect Cream', this is your one-stop-shop for all things Laura Mercier.
Get your hands on 8 incredible products from the cult makeup brand for just £70.
Embrace your individuality and get creative with the LOOKFANTASTIC x Laura Mercier Limited Edition Beauty Box…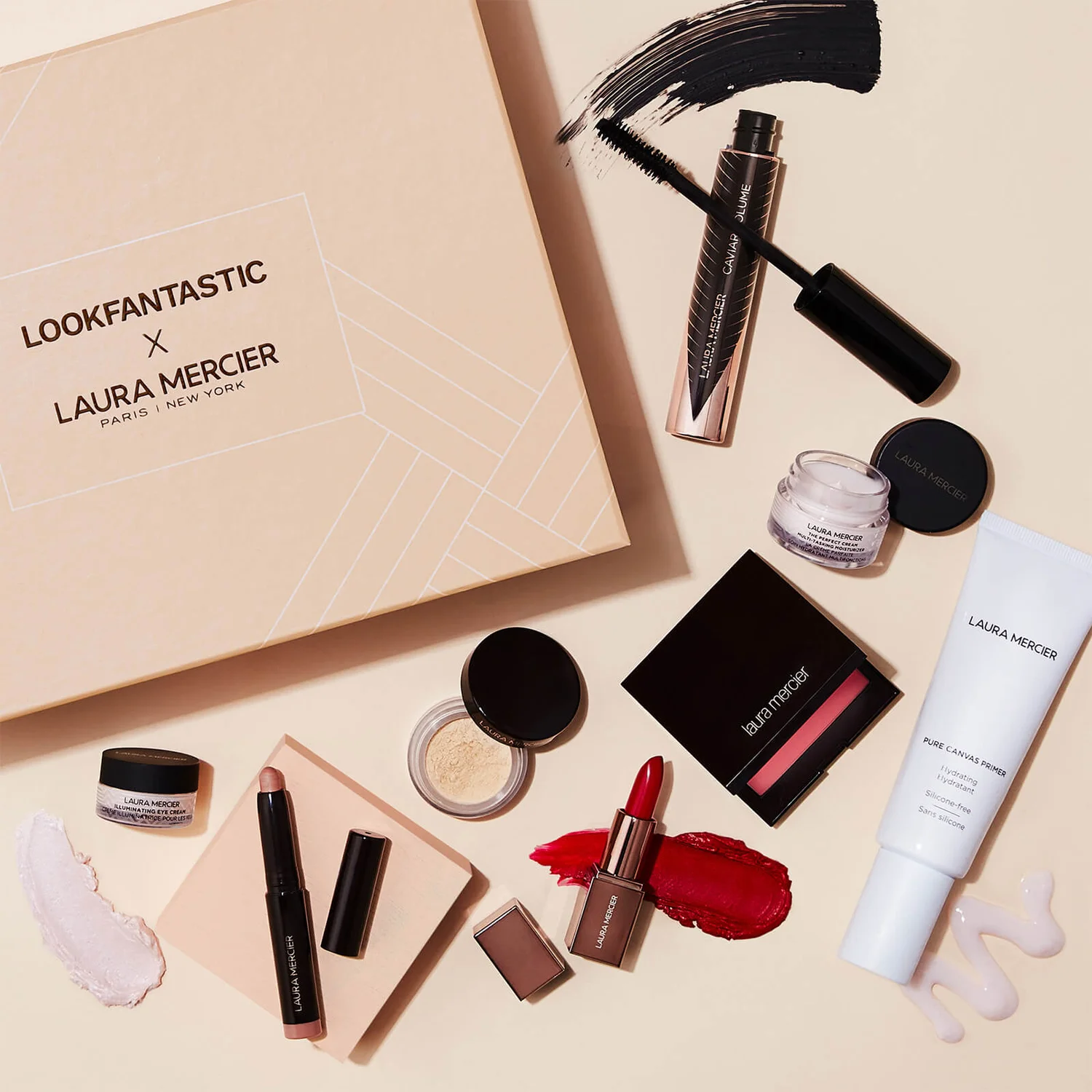 What's in the Box:
Laura Mercier Blush Colour Infusion (Shade: Strawberry)- 6g- worth £24
Laura Mercier Pure Canvas Primer Hydrating Primer- 50ml- worth £32
Laura Mercier Caviar Volume Panoramic Mascara- 12ml- worth £22
Laura Mercier Caviar Eyeshadow Stick Au Naturel- worth £15.50
Laura Mercier Rouge Essential Lipstick- worth £10.50
Laura Mercier Translucent Setting Powder- 3.5g- worth £4
Laura Mercier Illuminating Eye Cream- 5ml- worth £17
Laura Mercier Perfect Cream Multi-tasking Moisturizer- 10ml- worth £9.50
Subscribed to the LOOKFANTASTIC Beauty Box? Click through the early access email and shop the luxurious Laura Mercier Limited Edition Beauty Box for just £60!
Not subscribed yet? Subscribe today and get £10 off when you use code LAURABB at LOOKFANTASTIC website.