Absolutely not as we expected it to be, 2020 has been a challenging year for all of us as since the start of the year there isn't something great that we got to cherish. Amidst the Australian Bush Fire, World War III threats and now the CoronaVirus, it has somewhat become mandatory on us to look for some healthy and happy ways we can lighten our moods and bring ease to the life of those who are stressed and depressed because of all of these unexpected life changing unpredictable situations. We really hope from the bottom of our heart that till the winters of this year will arrive, we will be able to battle off all these problems and the winter season will be a lively and cheerful season of this year. Now that we expect the winter season to bring happiness in our lives, let's start preparing to welcome it with a bang as we are here will some amazing trends you can opt for this winter. The Leather Jackets and Coats are the general stuff we all go for in winters but here are the top 5 winter coats and jackets we think we should don in the winters of 2020.
1. Feathered Friends Khumbu Parka
Feathered Friends is a trusted option you can go for especially if you are looking for a great khumbu parka jacket as those by Feathered Friends are lauded by people all acrossthe globe. For activities like skiing and mountain climbing that are performed in extremely chilly weathers, khumbu parka are the jackets that work superbly well and can be great life saviors. With a zipped up front, puffed up look, protecting hood attached, quilted pattern and the fabrication of a smooth and thick fabric, this jacket is a great option for people living in dead cold places as it is incredibly easy to carry.
2. The North Face Mc Murdo III
To protect you during your casual gatherings this winter, one of the finest outfits can be The North Face Mc Murdo III which is a jacket and a coat both; two in one. This outwear has cozy fur collars, is slim fitted, water proof, breathable and is in a refreshing brown color. The pockets available are all accurately placed and some of them even offer you to place your hands in them if it gets unbearably cold.
3. Patagonia 3-in-1 Parka
A great weapon to easily combat the harsh cold weathers that are expected to hit us this winter, Patagonia 3-in-1 Parka jackets are breathable yet slim fitted and are tailored out of fabric that is durable and warm enough. With hood attached that ensures protection from cold and a double breasted frontage, this outwear promises the wearer of immense comfort and can be surely trusted this winter to help us battle the cold weather with ease throughout the time we pull this outfit over.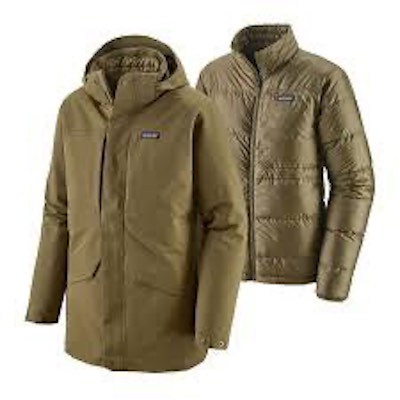 4. REI Co-op Stormhenge 850
For places where it is extremely likely to snow heavily this winter, the Co-op Stonehenge 850 is a wonderful attire by the very trusted and reliable REI that offers amazing clothing to people from all across the globe. This particular jacket which seems to be more like a weapon because of its name can actually serve you as a weapon this winter to help you have a successful battle with winters this year. With its exterior and interior both of smooth and comforting fabrics, this puffed up jacket has hooded collars, slim fitted sleeves and a fine zipped up front that somewhat prevents the entry of cold breezy air into you. Therefore, if you plan to go to places this year where you know it can snow heavily and the temperatures can drop significantly low, you should stock yourself up with this stylish jacket.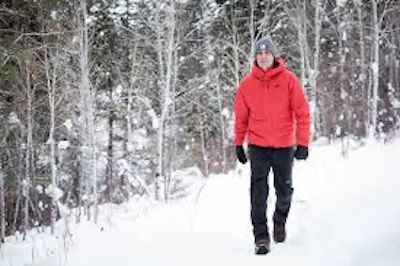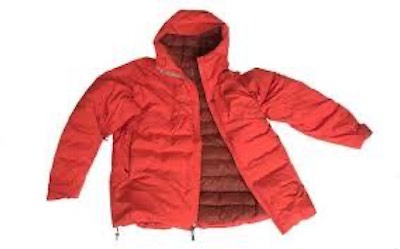 5. Rab Neutrino Pro
An easy going and a superbly light weighted ensemble that you should definitely opt for this winter is the amazing Rab Neutrino Pro Jacket which is the right kind of puffed up and has the protecting and fitted hooded collars attached that will restrict the entry of breezy air to your ears. A Leather Jackets that is slim fitted and is breathable as well made out of premium fabrics is all that we need to combat these winters and surprisingly RabNeutrino Pro has all of this for you.
Moreover, you can also get yourself some classy Black Leather Jacket as the black color will absorb the heat and will radiate it for you to keep you warm this winter. You can also get your hands at the infamous Cyberpunk 2077 Jacket as it is an amazing outwear to be opted for this winter consisting of all those trendy and comfortable features one looks for in a winter apparel.