Inspired by the spirit of Christmas, this year's Kurt Geiger festive campaign collection, modelled by Aweng Chuol, adopts an exaggerated, celebratory attitude characterised by crystal bows, velvet, faux fur and a sparkling iteration of the iconic Kurt Geiger London rainbow. Signature styles including the 'Kensington' and 'Shoreditch' bags are reimagined in crystal-drenched, cosy faux fur and metallic leather guises, bringing a festive feel to its most classic designs.
Most notably this season is the launch of Kurt Geiger's most extensive Christmas gifts collection to date, including over one hundred mini bags, hair accessories, cold weather goods, wallets, small accessories, tech and lifestyle accessories and jewellery for men and women ranging between £24 – £250.
The brand's online gift guide draws attention to 'Little Luxuries', highlighting rainbow-striped purse and card holder sets, huggable faux fur accessories including scarves and hats, and glittering mini bags.
Gifts under £200 span crystal-embellished hip flasks, rainbow jewel beanie hats and hairbands, while gifts over £200 include timeless classics like the 'Kensington' bag in traditional black and rainbow colourways. Jewellery is also hyper-present in the new gift guide, spotlighting crystal bow earrings, chunky beaded bracelets and rainbow rings in a collection numbering hundreds.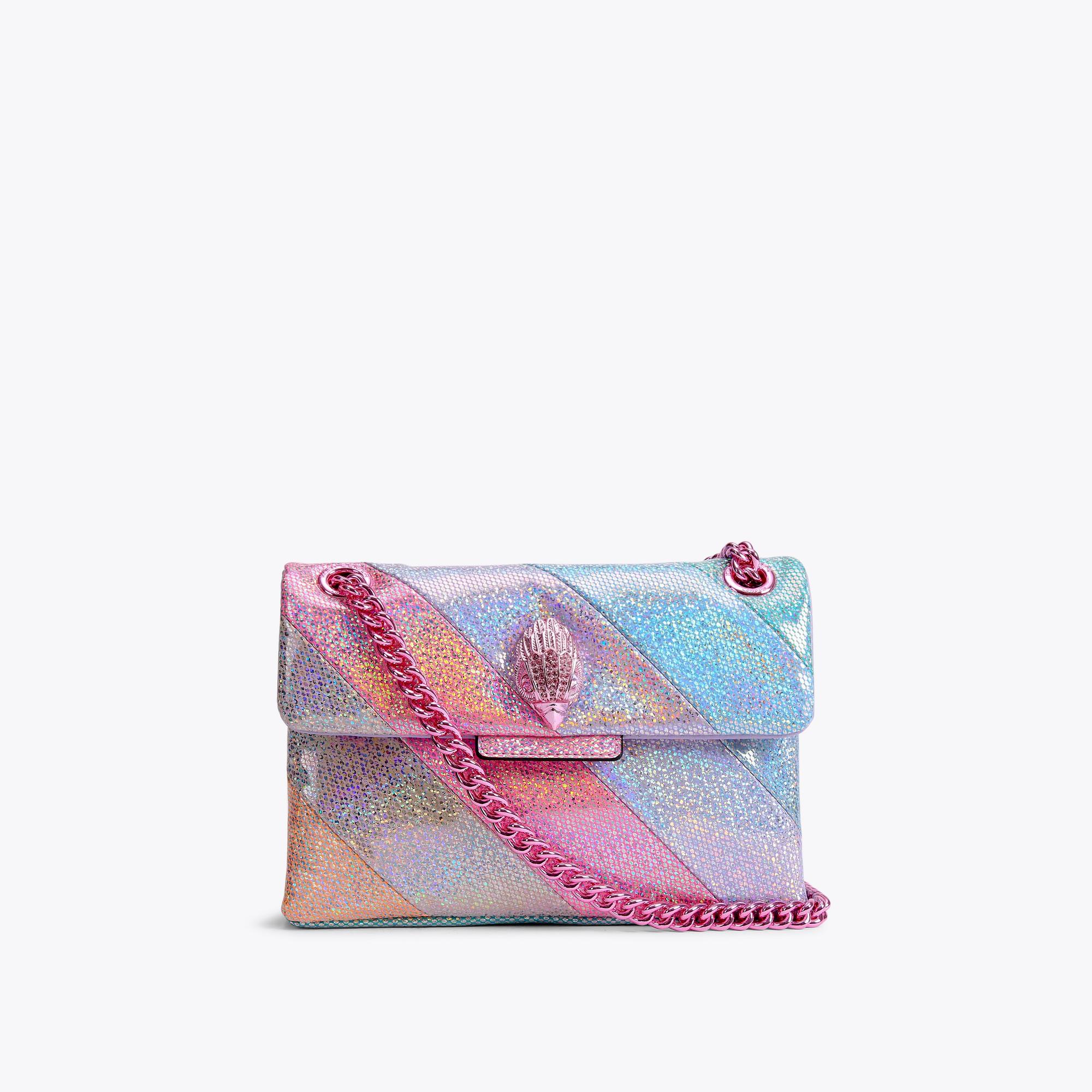 'Fun' is the definitive word for this festive collection of gifts. From a sparkling princess tiara to an evil eye-decorated bauble and the super limited-edition crystal tumbler cup – termed the 'ultimate' Geiger gift this season – these presents speak to the playful mood of party season.
Following this fun focus, the collection will debut pet accessories, a brand new category for Kurt Geiger, including a quilted nylon dog bag, dog coat and rainbow-coloured pet collar.
Also new to Kurt Geiger's gifting scene this year are gift boxes for bags, a keepsake-worthy solution to Christmas wrapping. Decorated in a rainbow monogram print symbolising kindness, joy, inclusivity and hope, the boxes arrive in small, medium and large for different handbag sizes and are available to purchase online and in stores with handbag purchases.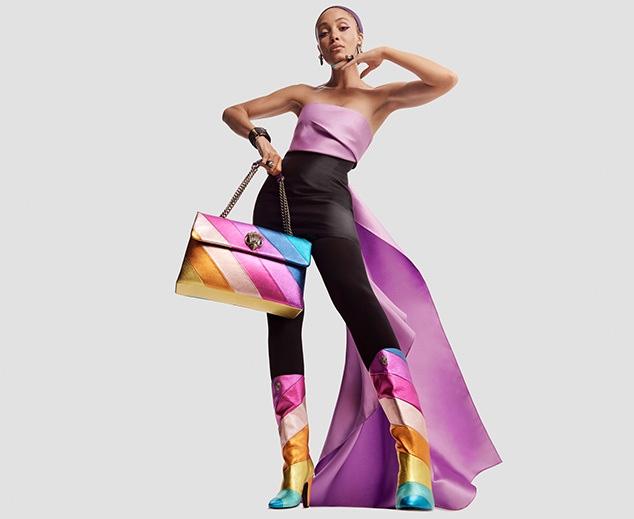 The full Christmas collection will launch in November 2022 on the brand's global website and in Kurt Geiger stores.